How to design a beautiful driveway for your home
From the street, a driveway takes up a lot of visual space on your property. It is one of the first things that people see when they pull up to your home. Adding a drive to your home, so you have off street parking also will lower insurance costs. That is why it is so important to make sure that your driveway is beautifully designed and that it complements the exterior of your home. During the design and construction phase, careful consideration should be given to the landscaping that surrounds a home. Driveways, however, are an often overlooked opportunity for homeowners to boost curbside charm and functionality. The driveway is the first area most people experience when they arrive at your home. Ant material chosen like natural stone, concrete,  clay or gravel paving will create a wonderful welcome for you and your guests.
There are different types of materials used often used for driveways. It could be gravel, pavers, concrete, asphalt or even crushed shell.  You can choose what fits you best considering your budget, the area where you live and climate. Using stone pavers, ground cover, and a little imagination you can create a driveway that's as nice to look at as it is to drive on. Here are 15 driveway design ideas to inspire.
Tuscan style home
The best time to come up with a design for your driveway is when you are actually planning the construction of your home. That way, you can be sure to budget enough money to create the ideal driveway for your property. This sandstone driveway looks pulled-together and relaxed. The uniformity of the stone is offset by the different size tiles. Sandstone is a natural product with unique patterns with natural variation that makes these cobblestones so appealing. It's very durable and provides stability and strength.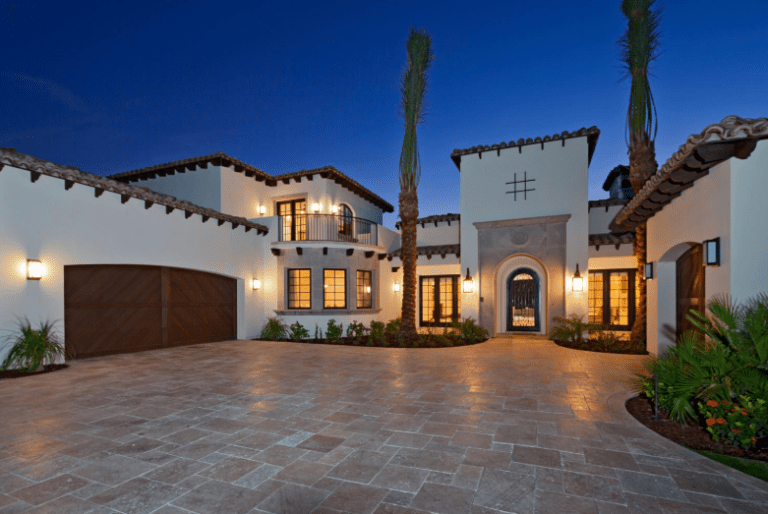 Swirls
For home owners that need to save however much greenery as could be expected, stone pavers can connect with ground spread without taking out it. A result of arranging, this driveway looks a natural bit of fine art with streaming lines and swirls that appear to follow no example by any stretch of the imagination. It is a decent juxtaposition to the rakish swirly design of the driveway. If you want to create a curved path you use a variety of materials, colors and textures. You can combine materials in creative ways.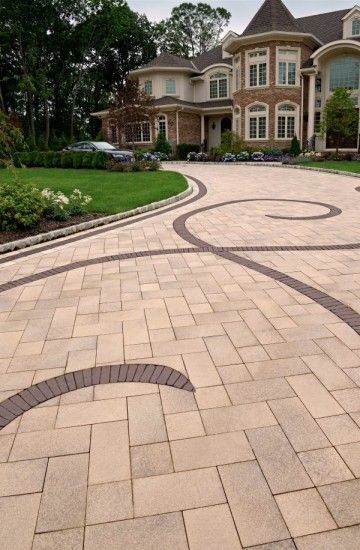 Circle driveway pattern
Another great use of ground cover, this driveway draws the eye with the juxtaposition between the grid of squares and the large cut-in circular flowerbeds. Stepping-stones are the fastest, easiest way to build a path, and another one of our favorite driveway ideas. Choose materials that are used on the exterior of your home or in other garden or backyard designs. Circular driveway might be expansive because it requires more work designing and laying the stones. To lower cost consider using fine gravel.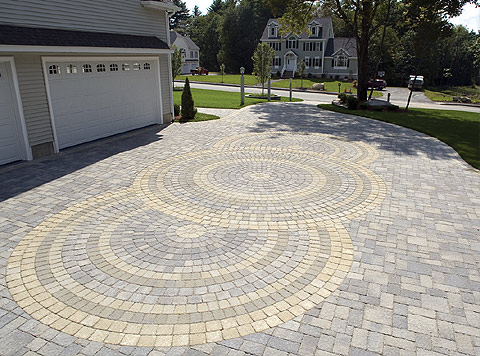 Natural looking driveway
Stones in varying sizes and the deep lush grass creates a whimsical, serendipitous design perfect for this cottage style home. It is so important to make sure that your driveway is beautifully designed and that it complements the exterior of your home. For a simple modern path, lay two sizes of circular concrete pavers between your driveway and your front door. For an easy and quick DIY project consider reusable cement molds. Premade concrete pavers are available at many local stores. They come in nearly every natural shade and geometric shape imaginable.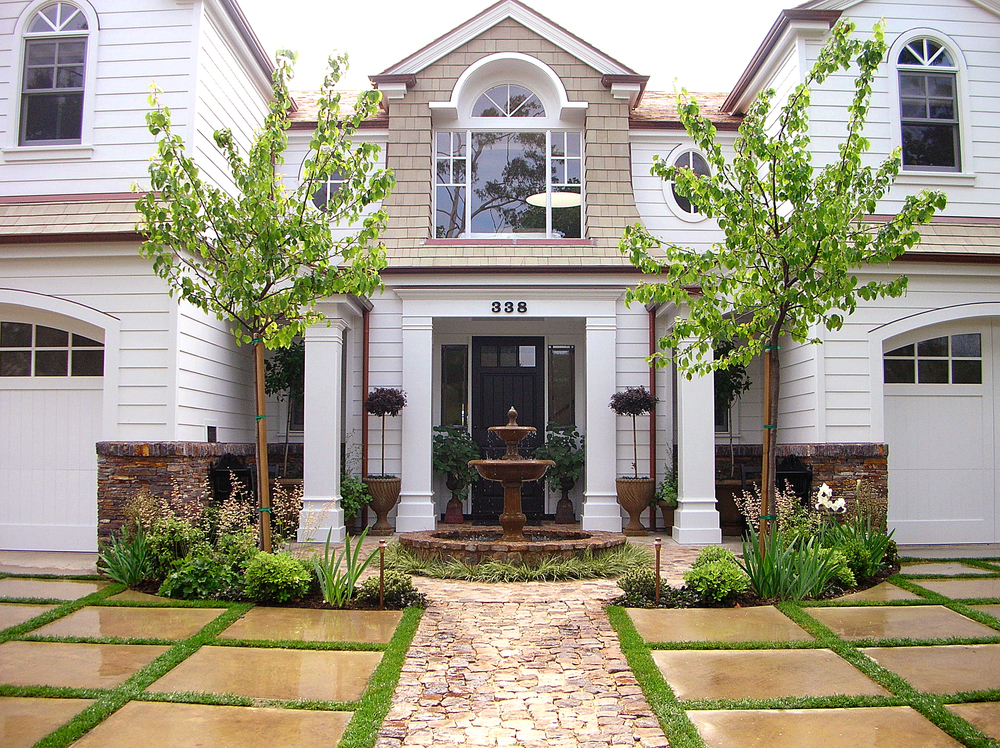 Modern driveway
Square and modern, this home is complemented by an equally angular driveway. Straight lines mimic those on the garage door and staircase, creating a complete minimalist design. From the street, a driveway takes up a lot of visual space on your property. It is one of the first things that people see when they pull up to your home. Modern driveway design not only covers just the driveway surface, it also has nice minimalist landscaping and beautiful lighting installed. You can choose different gravel and slab tones and play with color. This gives your driveway a modern feel.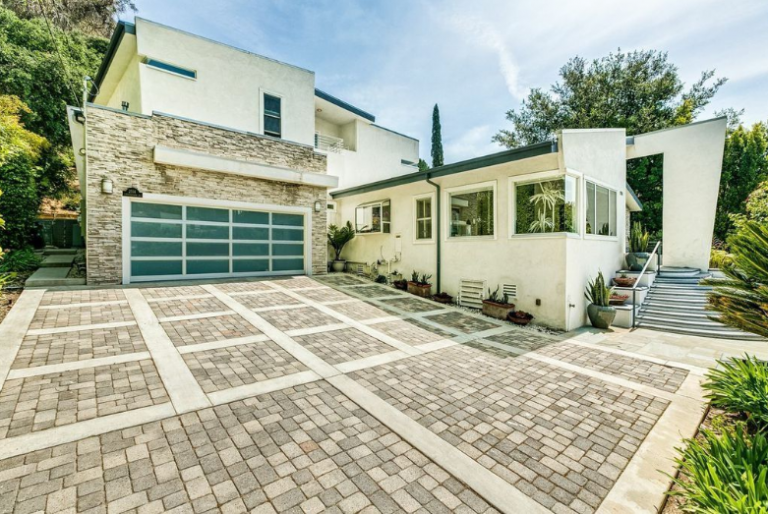 Simple limestone driveway
This Natural Paving cobble sett in Ebony (carbon black) limestone will add quality and character to any path or driveway Combining mixed sizes can create a variety of cobble designs Each sett is hand cut and tumbled to give a pleasing, informal finish Ebony limestone comes in dark steely grey shades that gradually lighten in sunlight. If you want something classic, consider stone driveway. If your home has a simple lay out consider decorative pavers or even traditional pavers.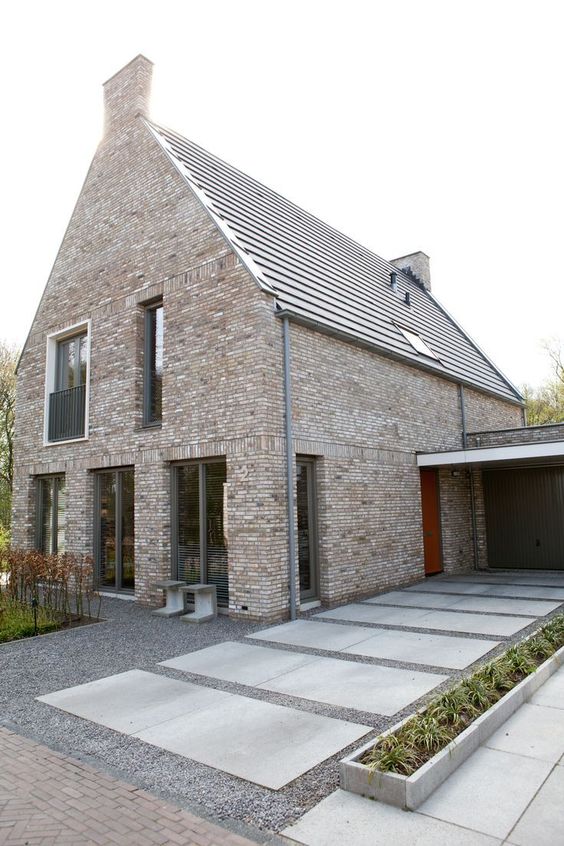 Crushed shell driveway
The most common shells used for driveways are oyster, clam, and scallop. Clam shells, mostly off-white or yellow-white, are slightly more fragile and will break down faster than oyster shells. Your choice will most likely depend on what's readily available in your area. The sound of shells under your car tires will give you a beachy feel.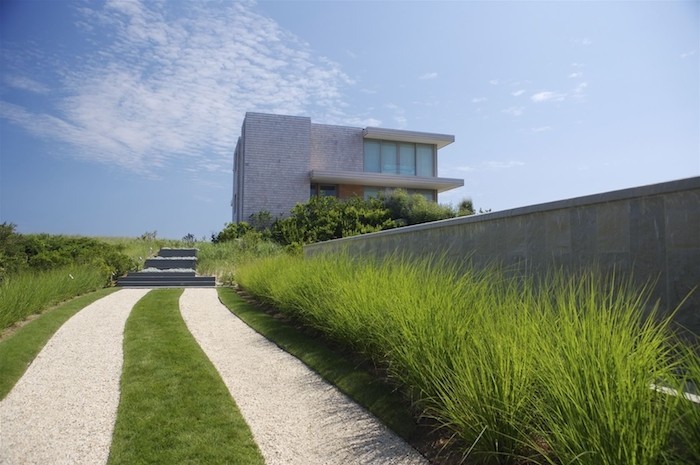 Rock wall boulders
These painstakingly considered driveway edging thoughts and outskirt designs not just welcomes visitors in with a tranquil gesture, yet invites you, the proprietor, for a long time, guaranteeing that this last stretch of street to take will be one worth relishing. When it comes to residential retaining walls, there are a variety of materials to choose from. Whichever type of rock you choose make sure your wall is designed and built correctly.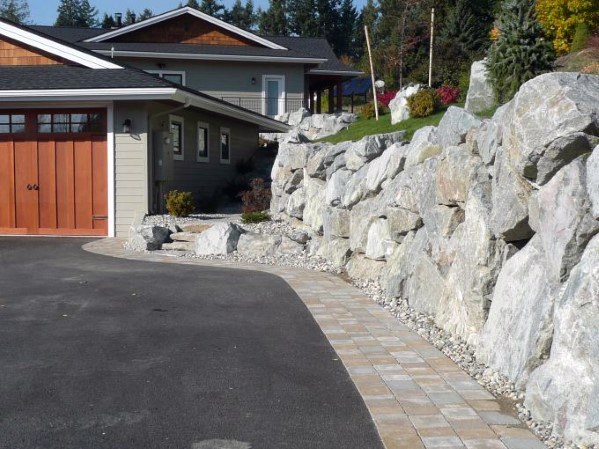 Pebble stone decoration
When taking care of a lawn, you quickly realize that grass is a nightmare to contain. Underneath that lush green carpet is a network of fibrous and threadlike roots that branch out in all directions. This leads to the roots invading anything and everything around it. It's a constant battle to contain your lawn to the areas where you want it to grow. In addition to being attractive, the walkway must be safe and function correctly. A walkway should be attractive. Build a path that is nestled between rows hedges or surrounded by beautiful plants. Also add walkway lighting for more safety when it's dark outside.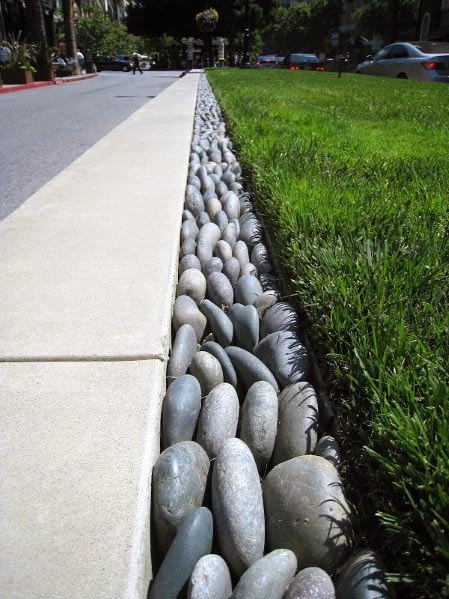 Simple gates
There is nothing like pulling up to one's home after a long day's work, or inviting guests over for the first time to bask in your home's comforts and luxuries. A driveway gate suggests that an estate lies ahead, a place of beauty and reprieve, and no matter where or how you live, your driveway gate can make a lasting first impression. If you really want to make your driveway stand out add beautiful gate to your entryway. Add lighting for safety at night.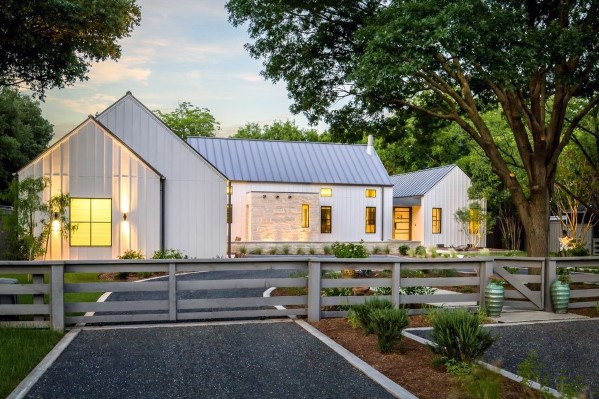 Edgy driveway
Say goodbye to a dull, plain old driveway. Breathe life into yours by lining the edges of your driveway with a subtle stone edge. This creates a visual frame around your driveway. You can use bricks or pavers to create a defined edge to your driveway. This will support your cement or asphalt driveway and protect the edge from stress or from breaking apart. Color blending means that with the right combination it's possible to create unique edgy driveways that really stand out.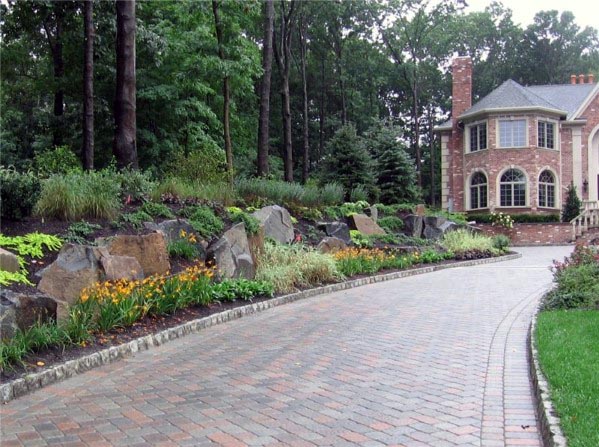 Add some lighting
These driveway lighting ideas are your personal gateway, a welcoming route for both guest and occupant alike all year-round. Returning home after a long day should feel like nothing short of a celebration, and finely placed driveway lights, however simple or luxuriant, mark your passage safely and in style. If you don't want to invest a lot of money a great way to improve your driveway is to add landscaping lights. With lighting and greenery you can turn a simple design into a modern driveway.