Memorial Day Backyard decoration ideas
People decorate their backyards for Memorial Day weekend in various ways to create a festive and patriotic atmosphere. Here are some popular ways to decorate for Memorial Day:
 American Flags: Displaying the American flag is a common way to show patriotism. You can hang flags from flagpoles, attach them to fences or walls, or place smaller flags in potted plants or along walkways.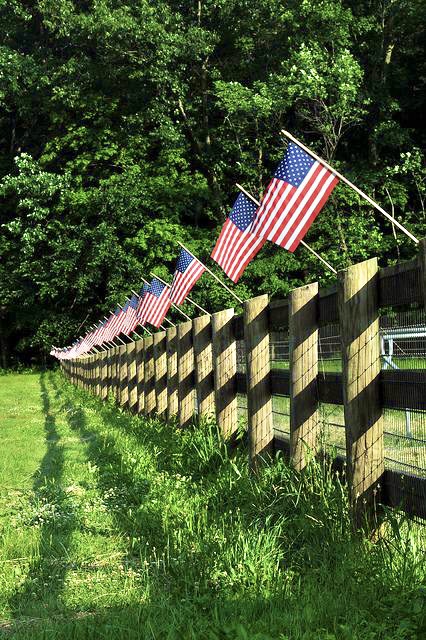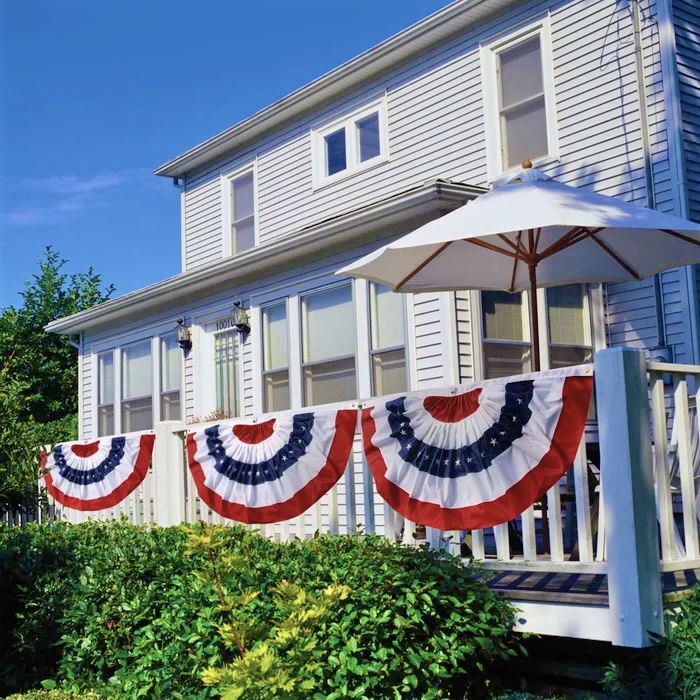 Red, White, and Blue Color Scheme: Incorporate the colors of the American flag by using red, white, and blue decorations. This can include tablecloths, napkins, balloons, streamers, and banners in these colors.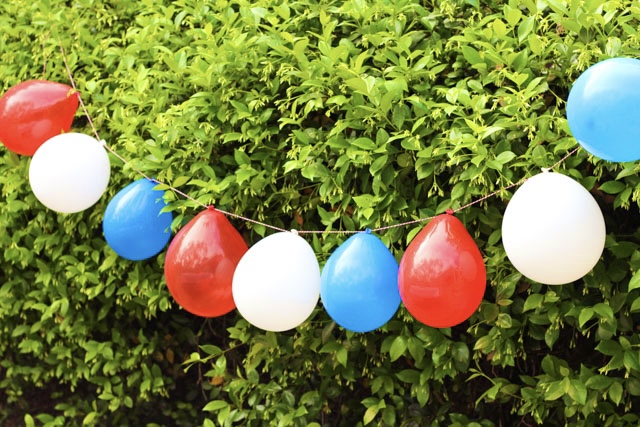 Outdoor Lighting: Add some festive lighting to your backyard. String lights or lanterns in
red, white, and blue can create a lovely ambiance for evening gatherings.
 Patriotic Banners and Signs: Hang banners or signs with patriotic messages or phrases such as "God Bless America" or "Land of the Free" to add a patriotic touch.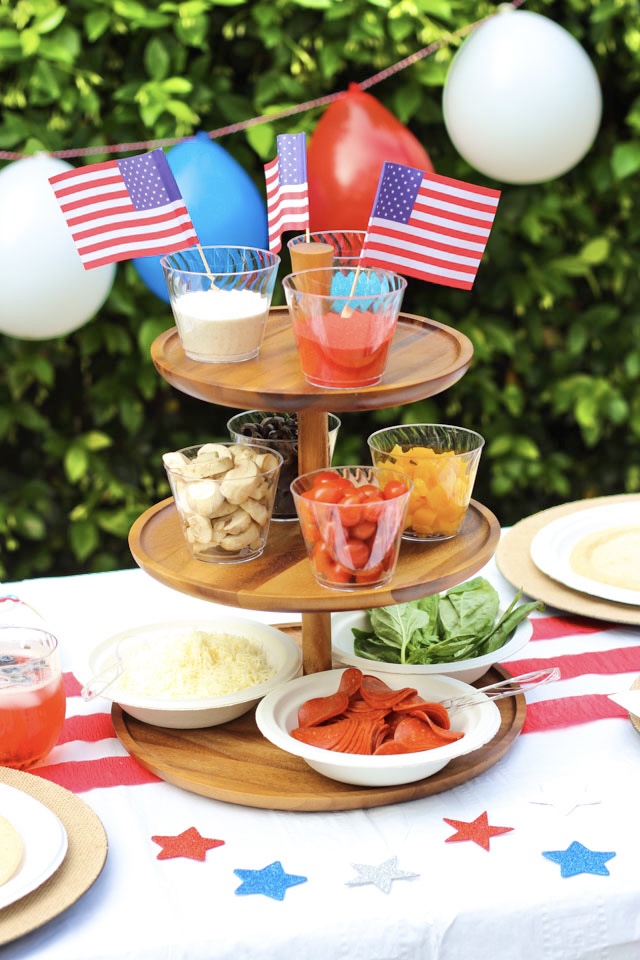 Floral Arrangements: Arrange flowers in vases or containers that feature red, white, and blue blooms. You can use flowers such as red roses, white daisies, and blue delphiniums to create beautiful centerpieces or decorate
tables.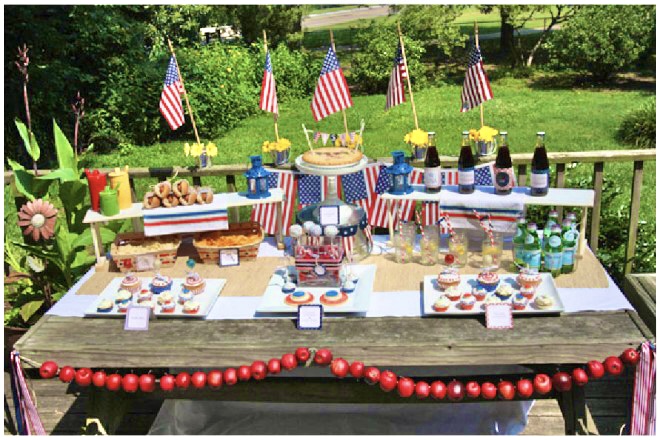 Outdoor Games and Activities: Set up outdoor games and activities that are popular during Memorial Day gatherings, such as cornhole, horseshoes, or a patriotic-themed scavenger hunt.
Memorial Tributes: Memorial Day is a time to honor and remember those who have served
in the military. Consider setting up a memorial tribute area with a display of photos, flags, or other memorabilia that pays tribute to veterans or fallen soldiers.
Outdoor Seating and Dining Area: Arrange outdoor furniture such as tables, chairs, and umbrellas to create a comfortable seating and dining area. Add patriotic-themed cushions or tablecloths to enhance the
theme.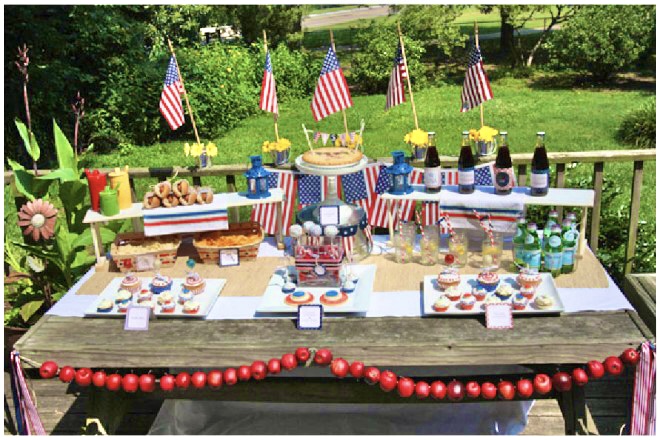 Barbecue and Picnic Supplies: Memorial Day weekend often involves barbecues and picnics. Make sure to have a grill, picnic blankets, coolers, and outdoor dining essentials ready for your guests.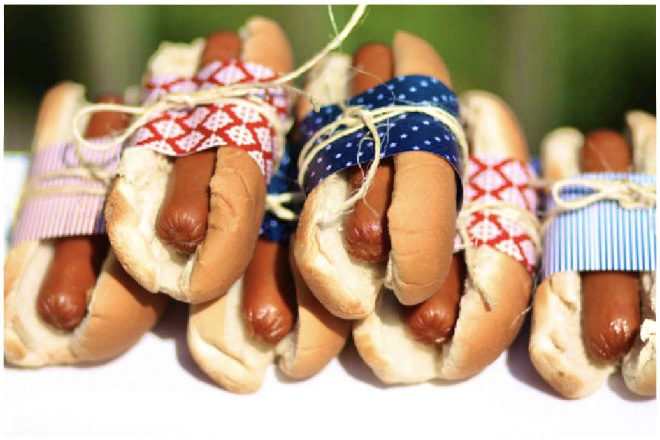 Kid-Friendly Decorations: If there will be children at the gathering, consider adding some kid-friendly decorations like balloons, pinwheels, or small flags that they can enjoy.
Remember, Memorial Day is a time of remembrance and honoring those who have made sacrifices for our country, so incorporating elements of patriotism and tribute in your backyard decorations can help create a meaningful and festive atmosphere.