Christmas Outdoor Decorating Ideas
There are many different festivals celebrated around the globe. Some are related to cultural practices while others are related to religious beliefs. Christmas is observed worldwide amongst Christians on December 25th. It is believed that Jesus Christ was born on this date. The actual date of the birth of Jesus Christ is unknown, but the church in the early fourth century declared it to be 25th December. 
Christians celebrate this event with full passion and fervor. They try their best to make their surroundings as beautiful as possible. Therefore, in this article we are going to describe different decoration ideas for different places on Christmas. 
People leave no corners when decorating their surroundings for this event. Decorating your outdoors perhaps matters more than decorating your indoors. People also perceive outdoor decorations with the amount of zeal a person has for this event. Therefore, it is extremely important to have a well-lit and bright outdoor setup. 
Big bulbs or lightings are not very necessary. However, most people prefer heavy lighting because the more lit a place is, the more alive it looks. Everything from the mailbox to the front porch to the gates of the house must be well decorated. Christians believe that Santa must leave with a good impression when he visits your place. 
Hanging bells around the ceilings or gates is very common and looks very beautiful as well. People normally like to hang bells with their doors or gates in such a way that it makes noise whenever someone opens or closes the door. The sound of these bells is very soothing and relaxing for the ears. It is not very loud, and is actually very soft and slight. This involuntarily elevates the mood. 
Christmas tree is another very popular decoration. People can decorate their trees in numerous ways. It all comes down to personal creativity and imagination. General ideas for decorating Christmas trees are to hang small bells, or spherical shaped small led lights. People can also attach multiple kinds of small lights to make their tree look more lit and decorated. Happy Christmas signs and chart paper cards are also attached to these trees. 
The Ginger Bread man is also a very common, yet one of the most popular Christmas outdoor decorating ideas. The gingerbread is brown in color with a red colored circular nose and is smiling. It looks cute, not gonna lie. People also like to decorate their ceilings by wrapping a scarf around it and painting or pasting cardboard over it giving it a snowman like look. 
There are multiples of Christmas outdoor decoration ideas. The more creative you are, the better your place is going to look.




Christmas Front Porch Decorating Ideas
Decorating your front porch also comes under the idea of outdoor decorations. However, people like to decorate their front porches and outdoor places distinctively so that they send out an image of extra creativity and look more unique. 
Lighting everything around the front porch is an easy way to start your decorations. If you have plants or vases or anything around your porch, just light it up. Another common and beautiful looking idea for decorating your front porch is to decorate it with big ribbons. Hanging ribbons around the front porch gate with lights around it looks very beautiful. Then, you can also add bouquets around the doors. People like to make green grassy bouquets and hang it on or around the door. This looks very refreshing and sends out a typical Christmas vibe. 
As a matter of fact, ideas for outdoors can also be applied to front porch decorations. For example, the same decorated pine tree can be placed in the front porch. Same goes for the Ginger Bread man. 
People can paint or decorate their doors in shape of a snowman. However, you must make sure that the doors are white in color. Otherwise, this does not look good. The idea for decorating your front porch is very simple. All you need to keep in mind is that you have to leave nothing. You must fill in every corner with bright lights or ribbons or make artificial snowman out of the things already placed there. Nothing should be left undecorated and dull.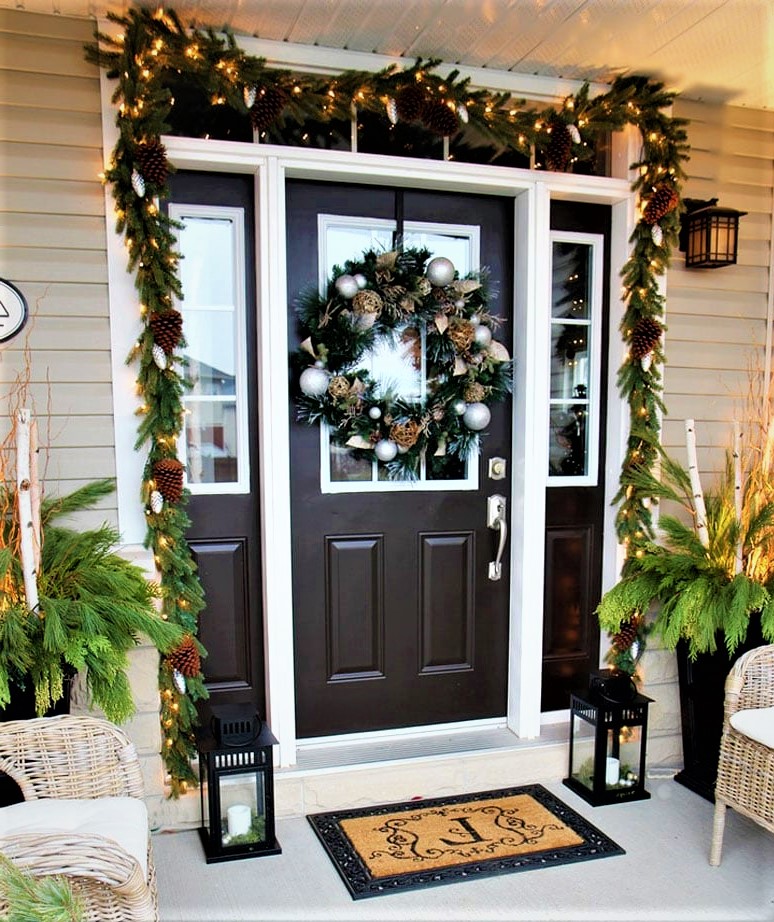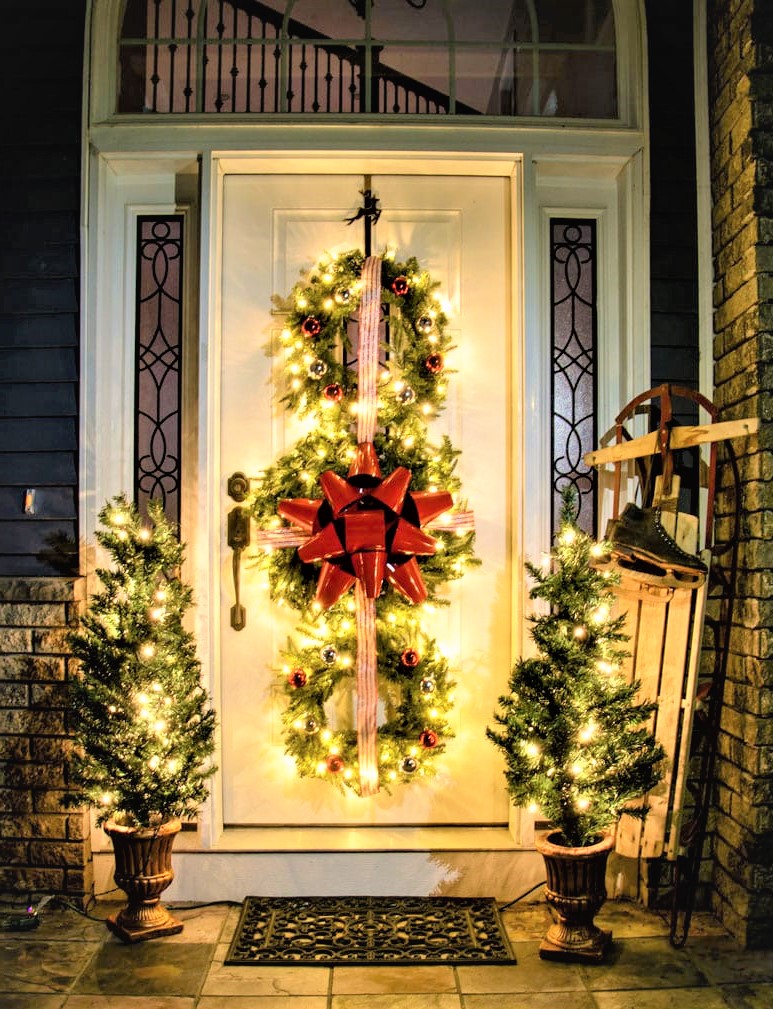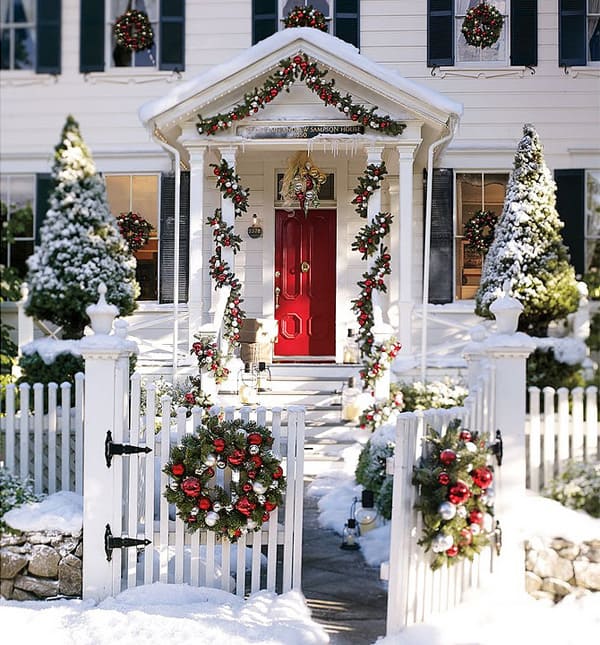 Front Door Winter Holiday Wreaths
Wreaths are very useful for decorating your front doors. They are small in size, but have the capability to completely change the entire image of your front doorstep. While the green colored grassy ones are the most common ones, there are multiple ways you can make or decorate your front door wreaths. 
Greyish silver colored flower shaped wreaths are very common. They are basically flowers joined together in shape of a wreath. The flowers are silver or grey in color and have light silver colored beads or marbles in the center. Furthermore, white colored small petals or flowers are pasted over them and it looks very fascinating. 
Another wreath decoration method is completely opposite to the one mentioned above. It is about making a circular wreath in shape of a bird's nest. It is brown in colors and has multiple layers folded over each other just like a nest. A small bird's image or statue is attached to one corner of it which completes the look of a nest. Extra decorations can be done on this too by attaching small white colored beads on the nest.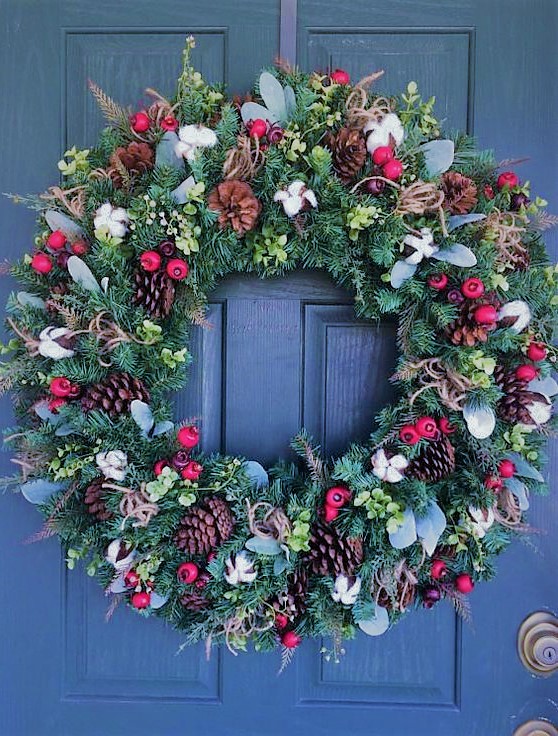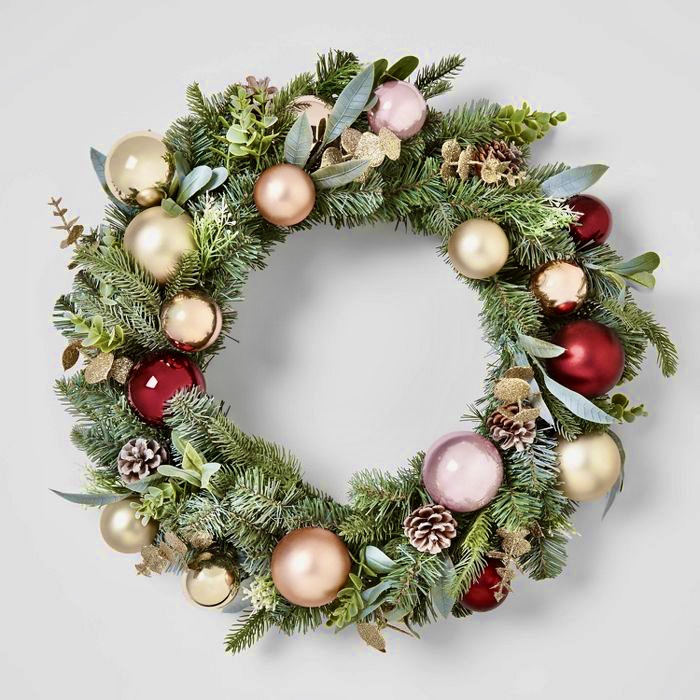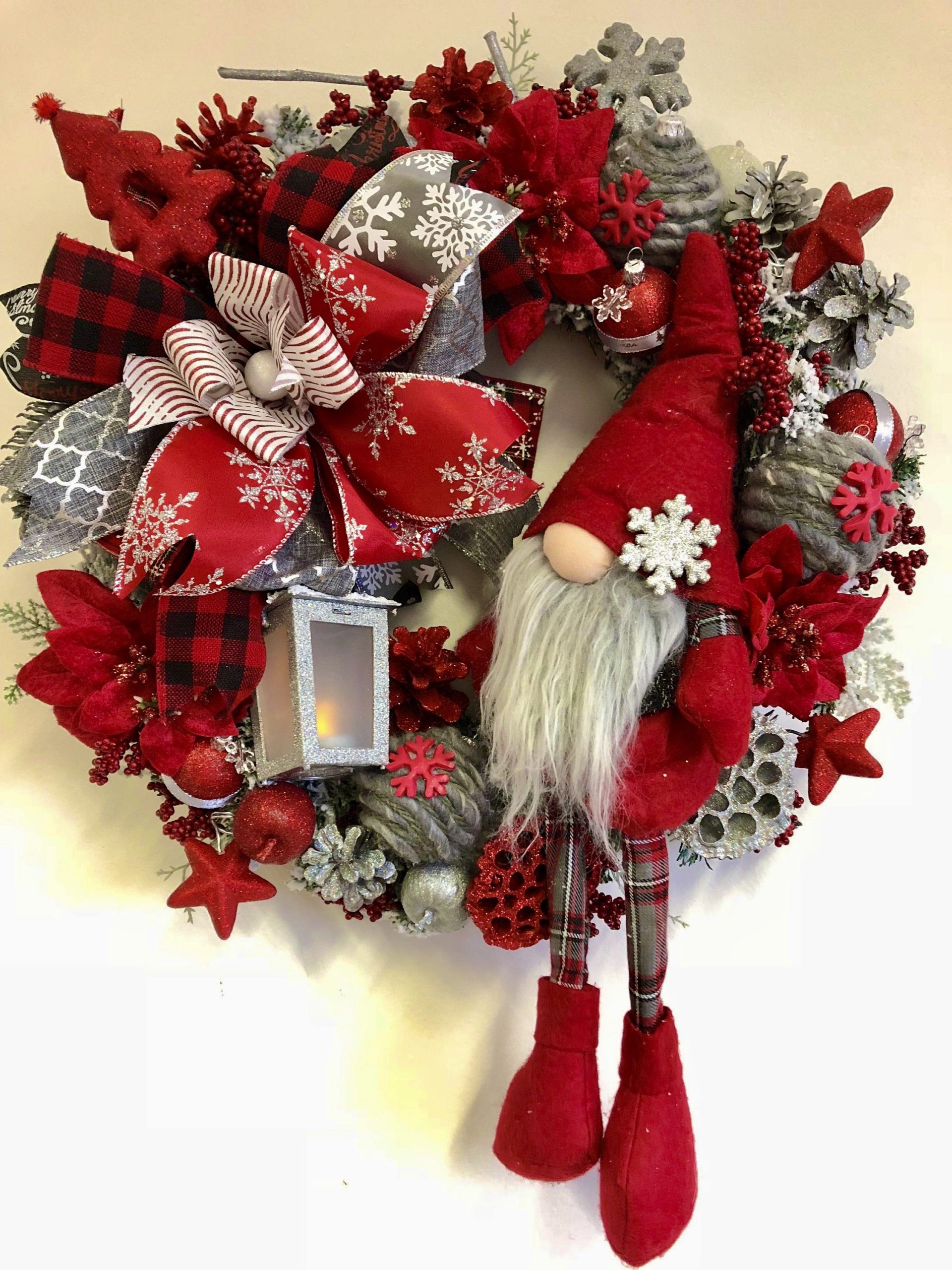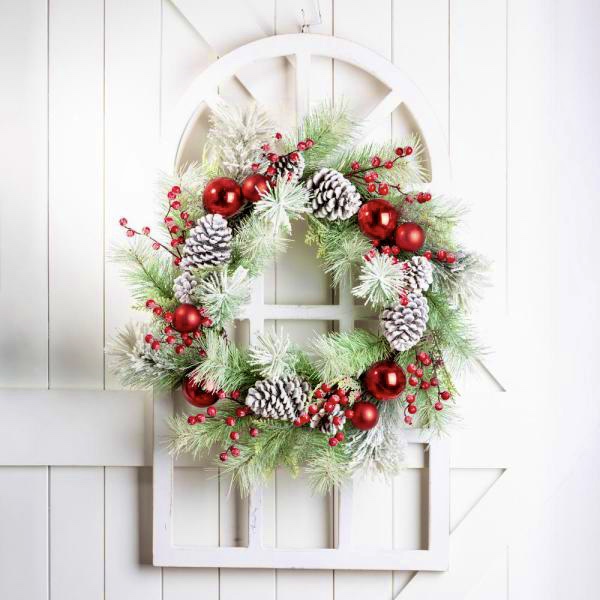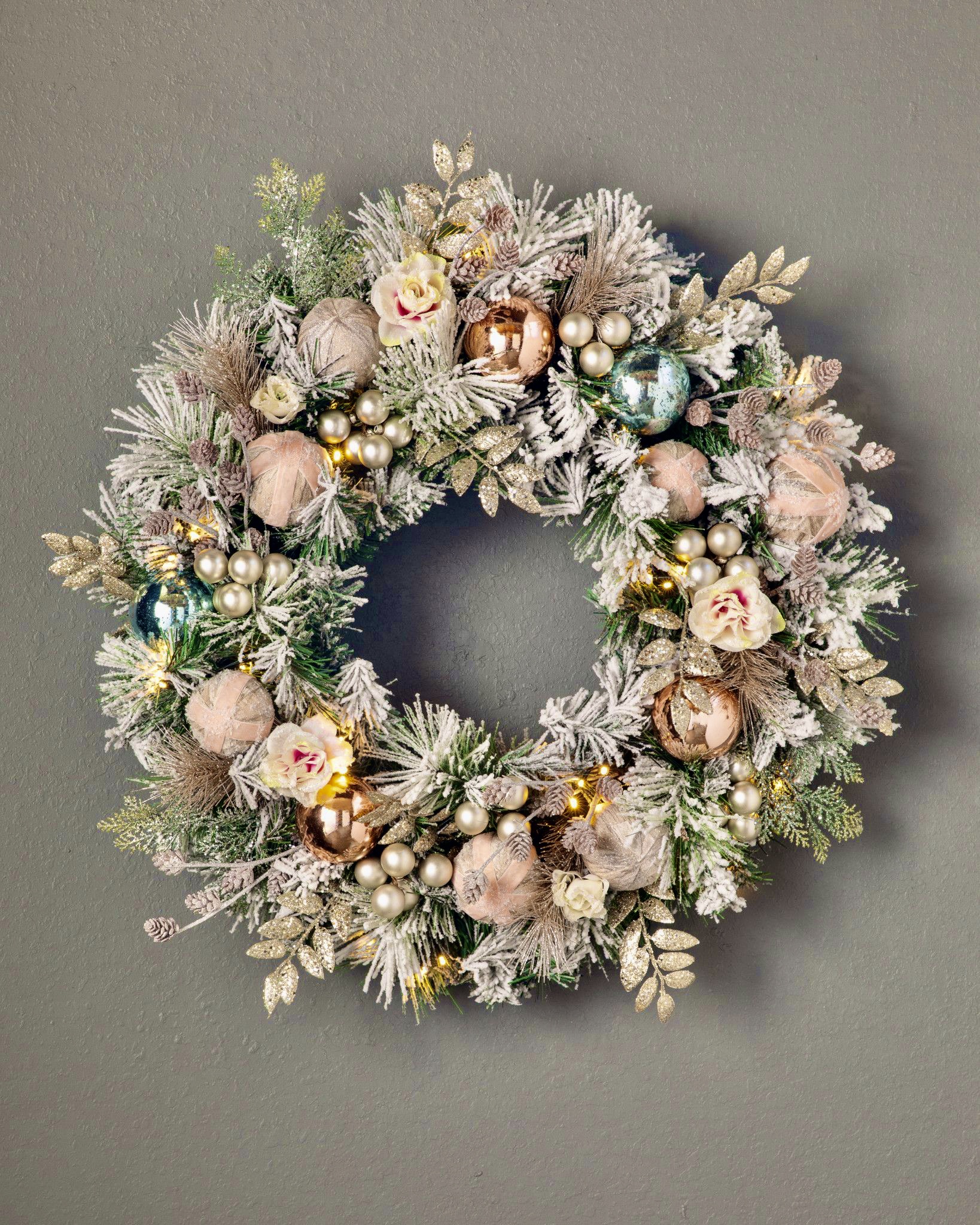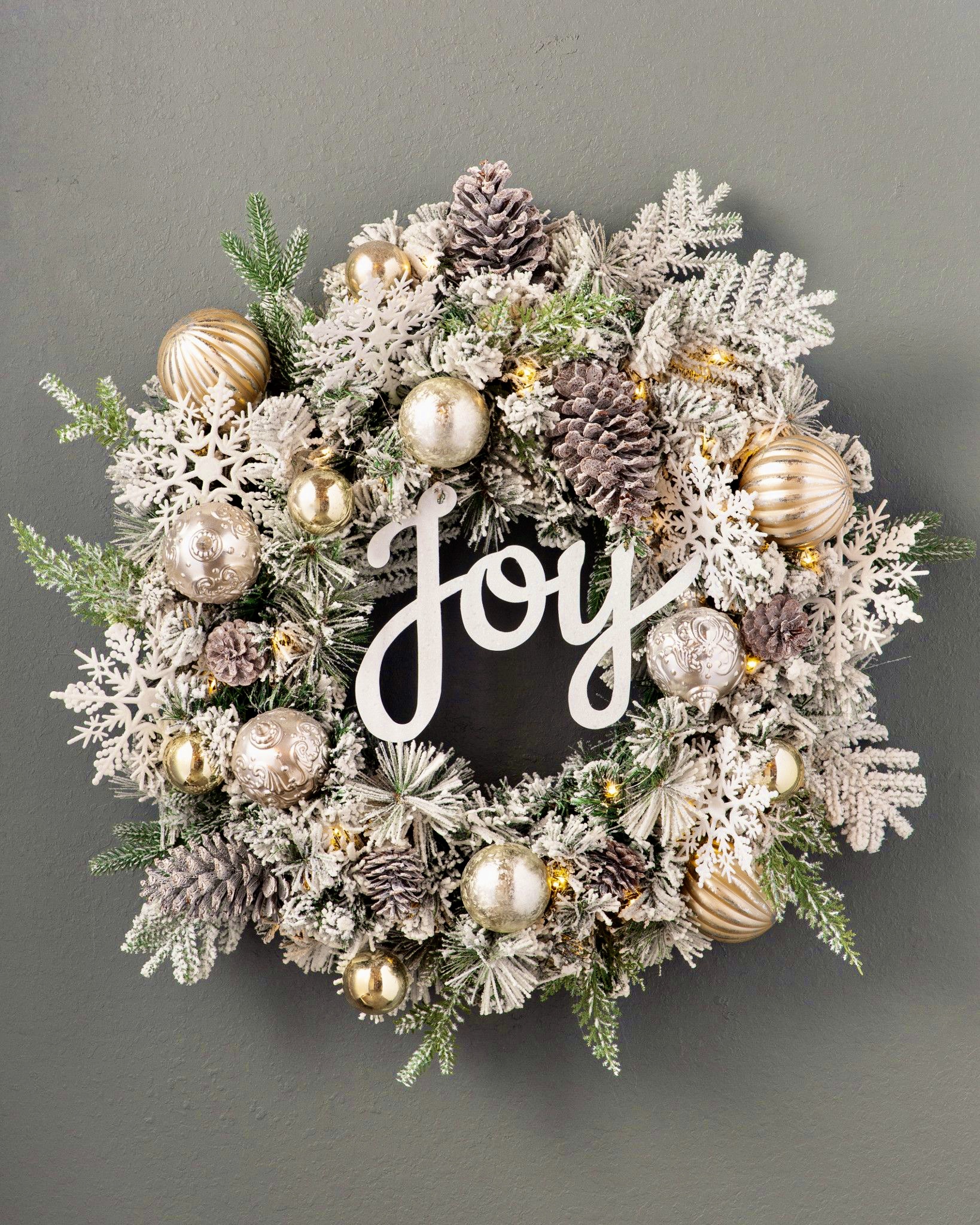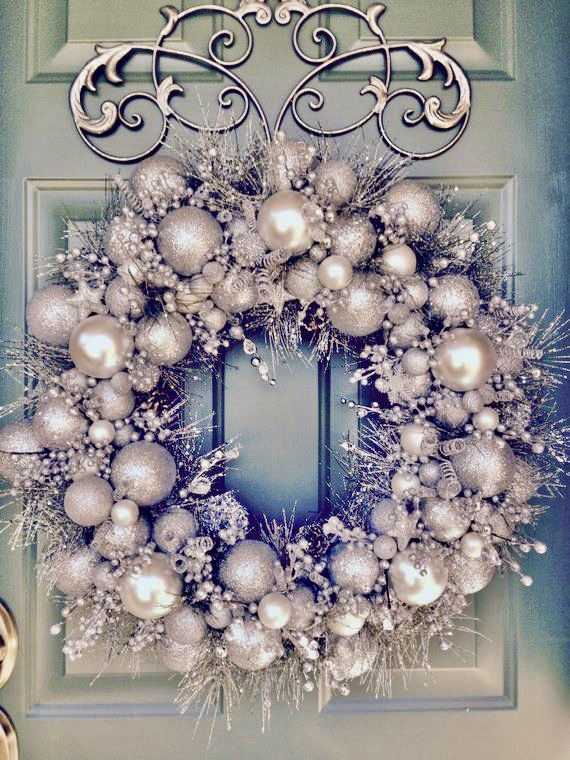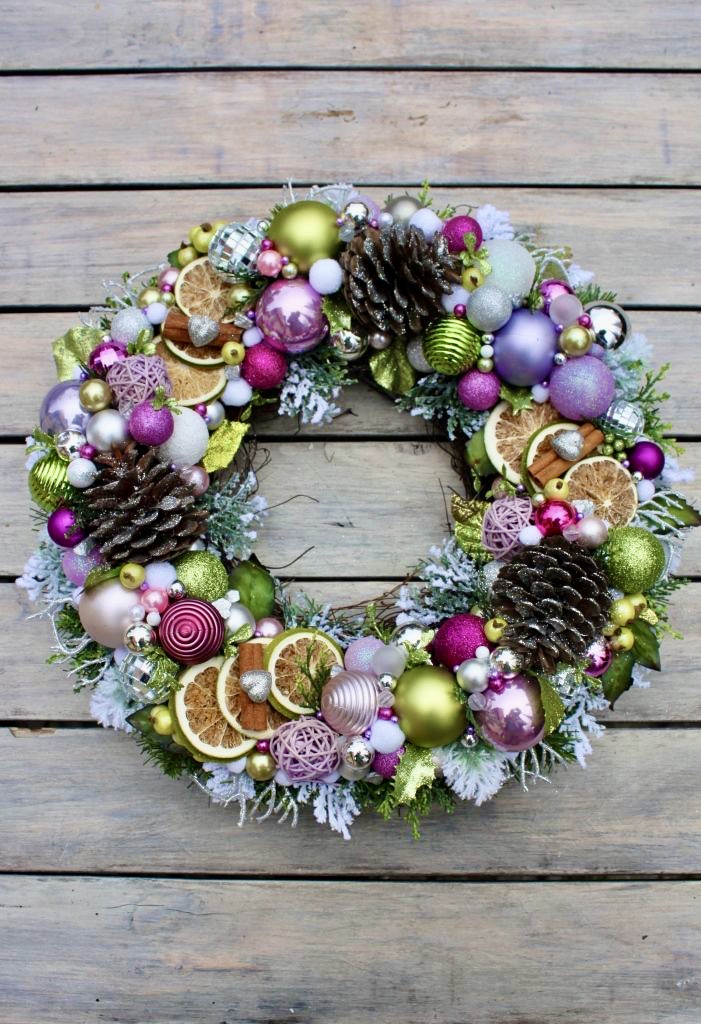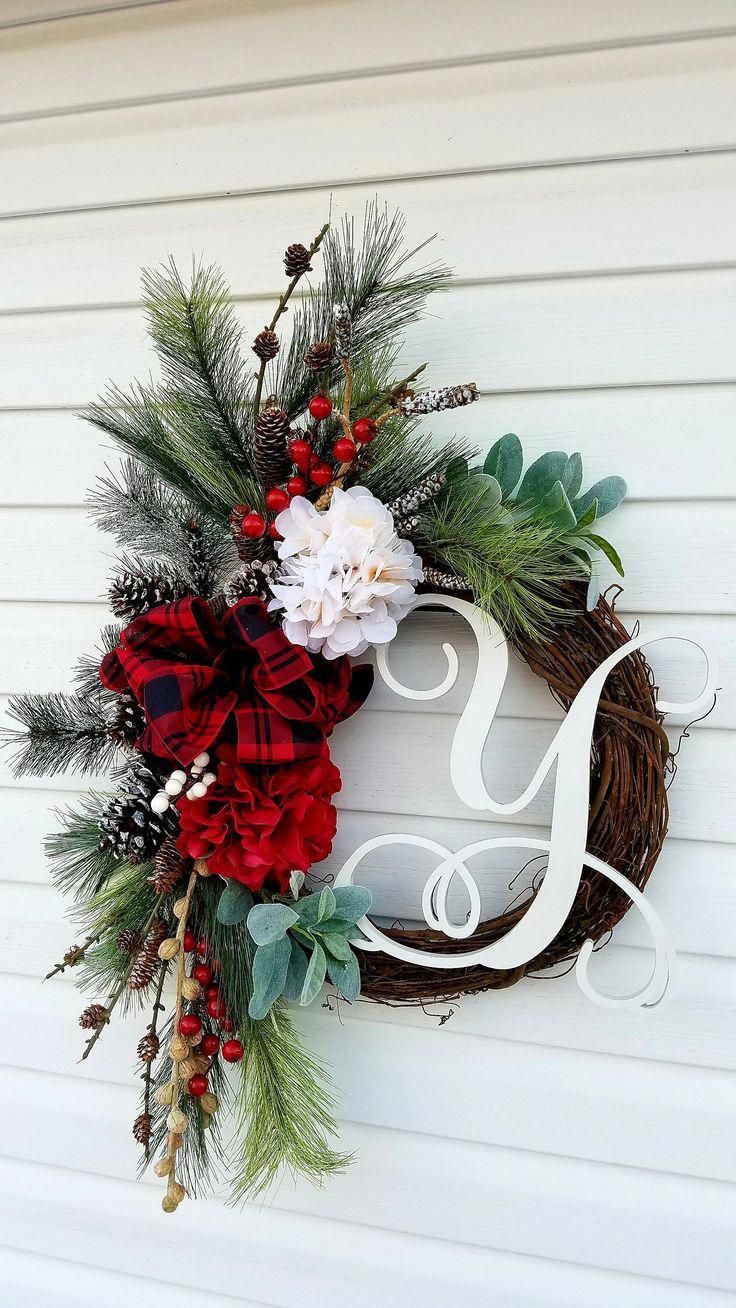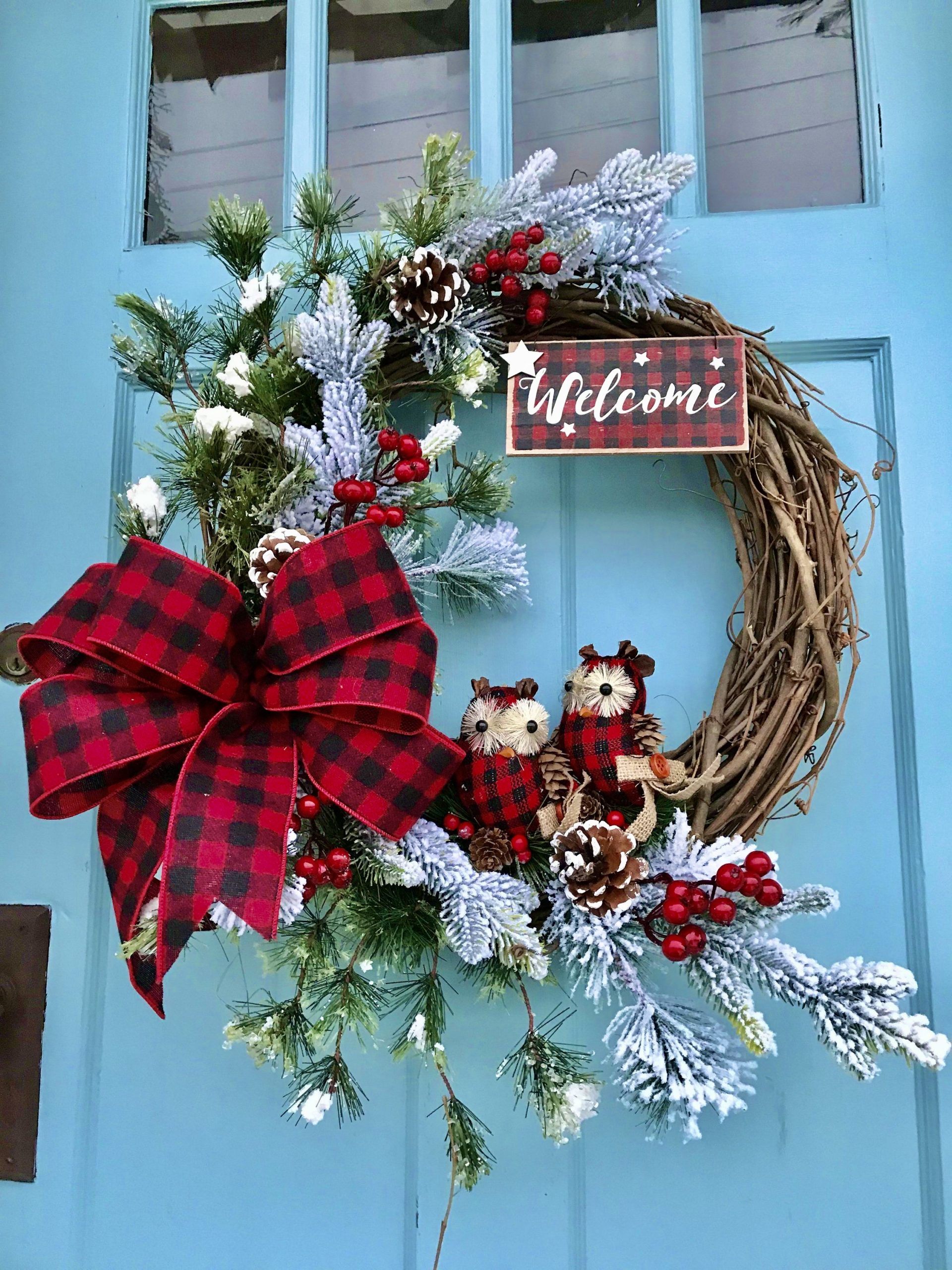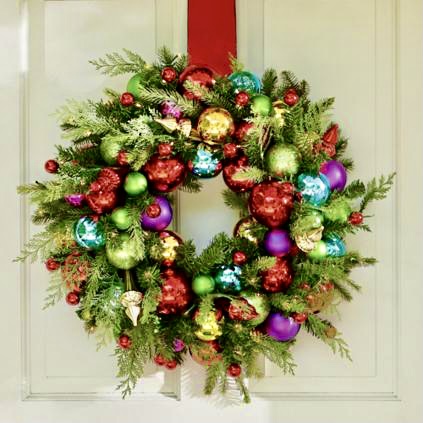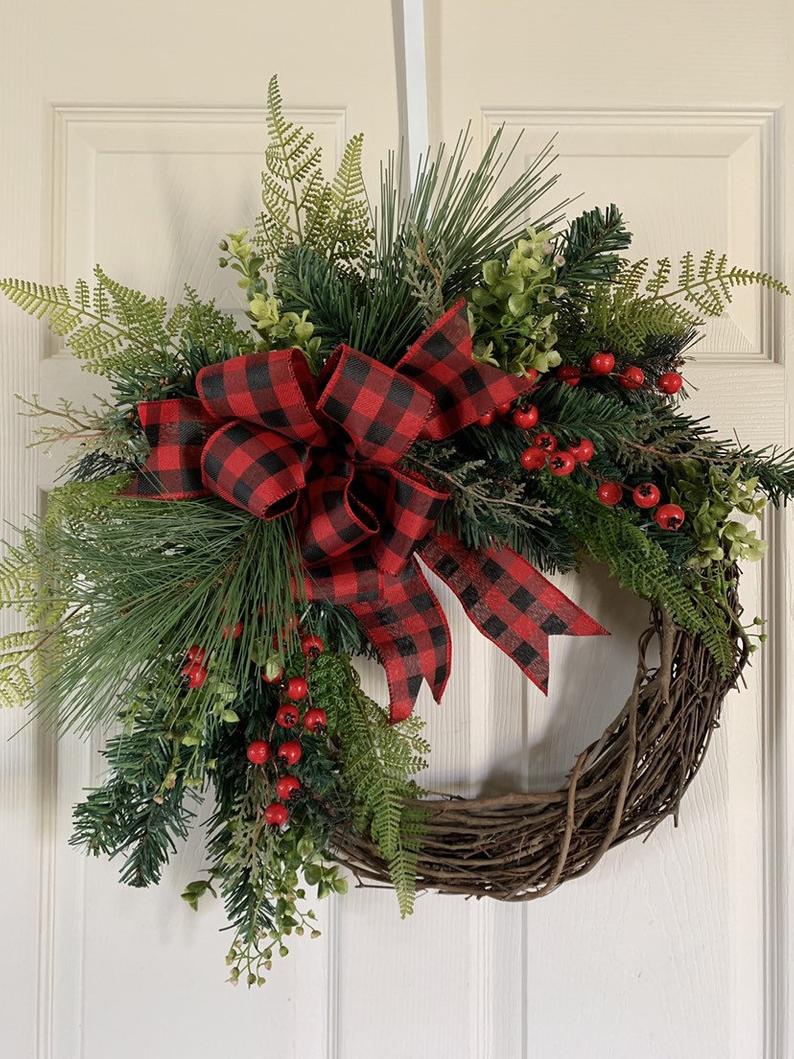 Christmas Backyard Decoration Ideas
Decorating your backyard is as important as decorating your front porch. However, there is no specific decoration which is specified to backyards only. The general ideas behind Christmas decorations in general are to make your place look as beautiful as possible. Furthermore, backyards need to look as good as the outdoors to create an equally festival-like vibe.