Fun Halloween Door Decorations
Halloween is a lot of fun and it's most people's favorite holiday. Everyone loves decorating indoors and mostly outdoors for Halloween. Every year new ideas come up, there are new decorations, lights and special effects. We love to add some spooky fun to Halloween front entryway. You will discover a plenty of DIY Halloween design ventures, decoration projects mixed with holiday items fit for your favorite trolls, goblins, and witches, all normally found in numerous stores. Stop in for stacks of startlingly incredible Halloween front entryway thoughts that will give you the most attractive yard or front entryway on the block!
Many neighborhoods compete decorating. Everyone's yard looks perfectly in sync with the neighborhood. If your door hard to see from the street add some lighting to become more visible and make it more fun. To make your doorway stand out use yarn to create spooky spiderweb door.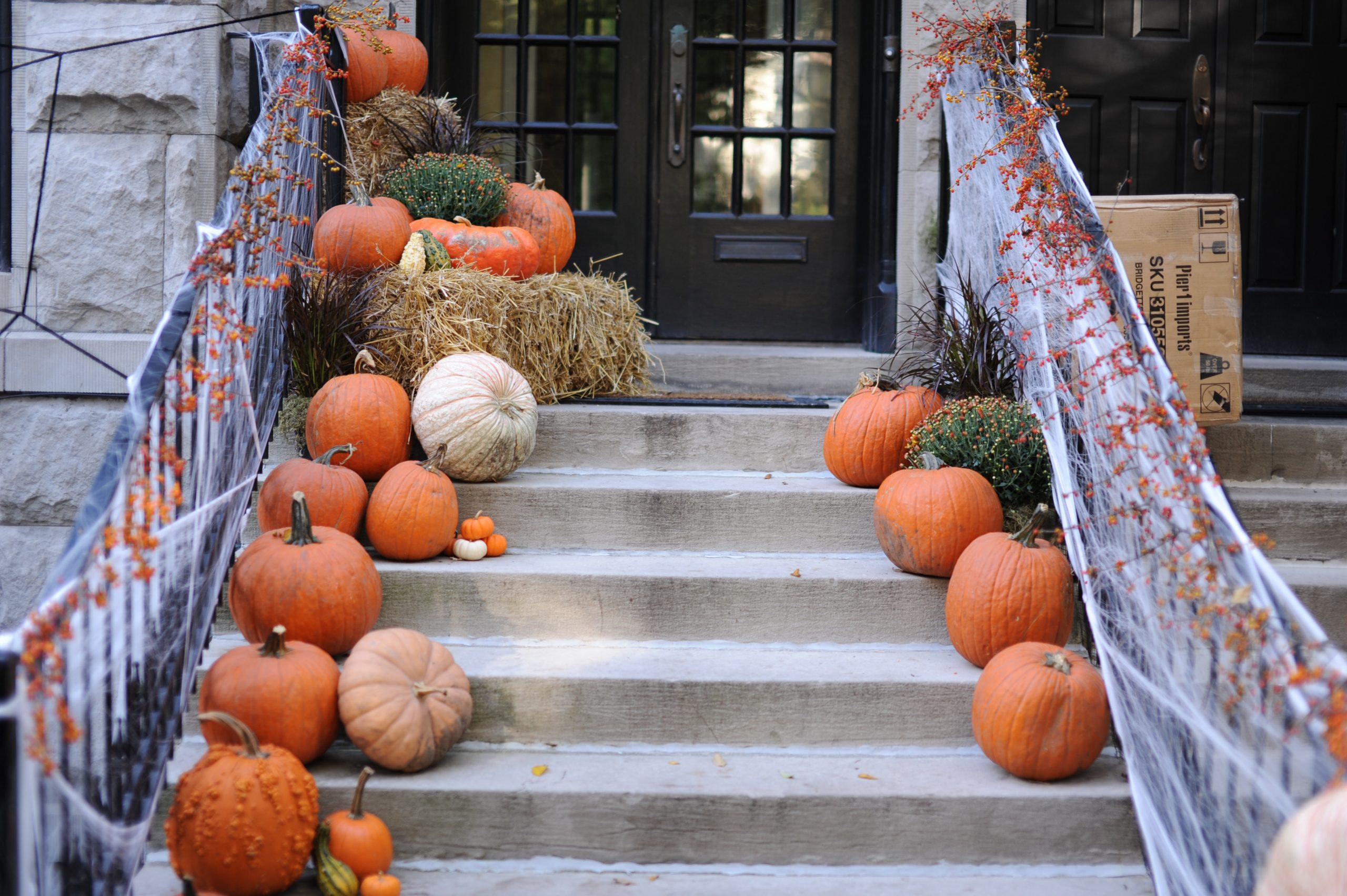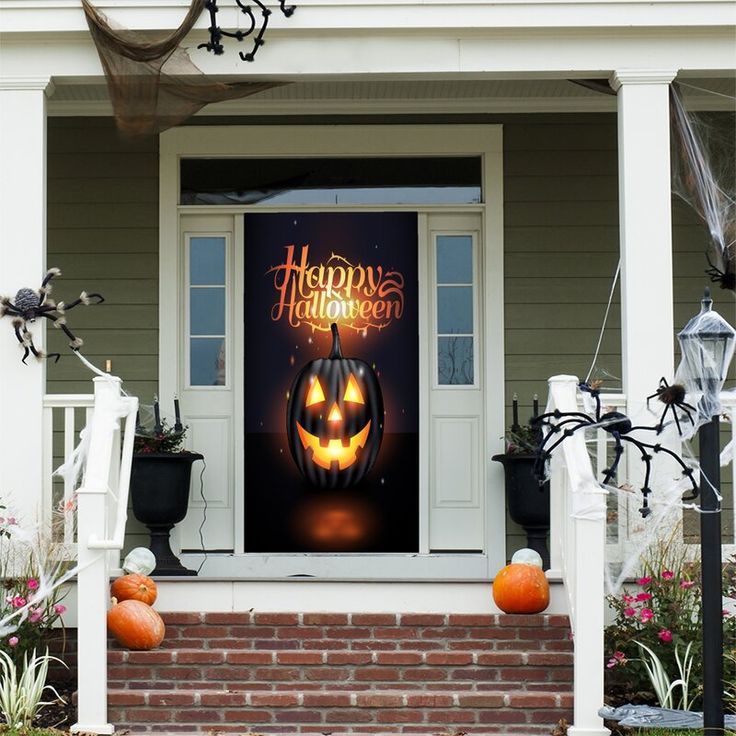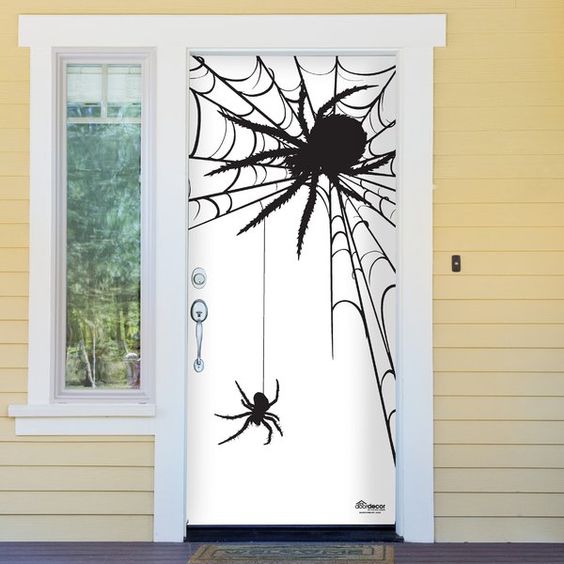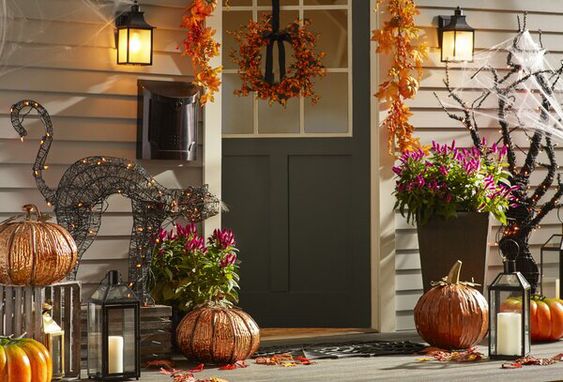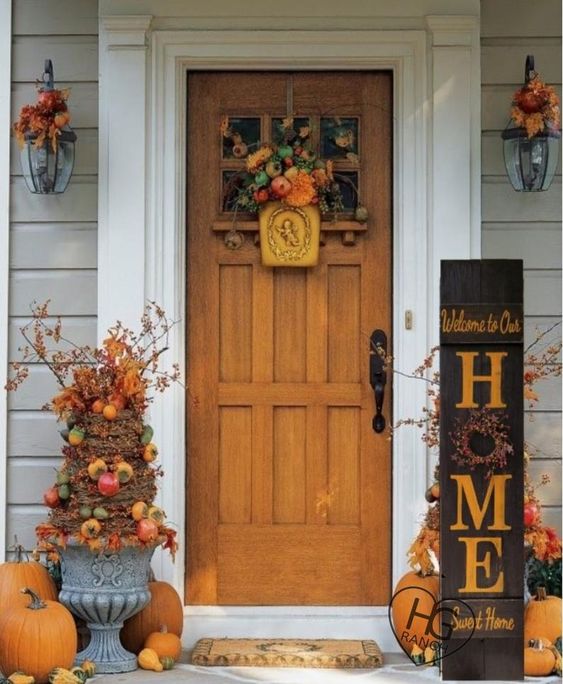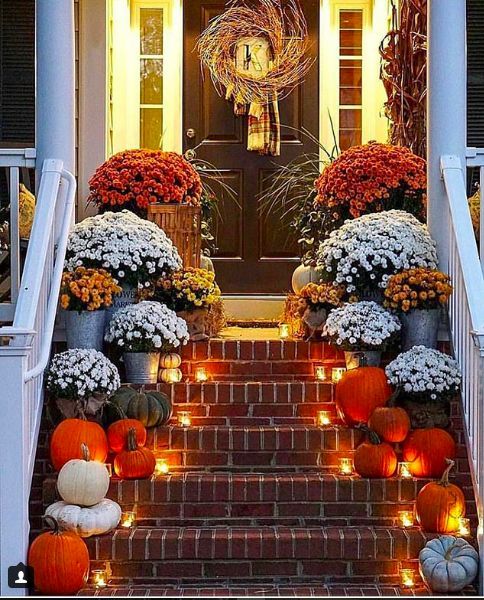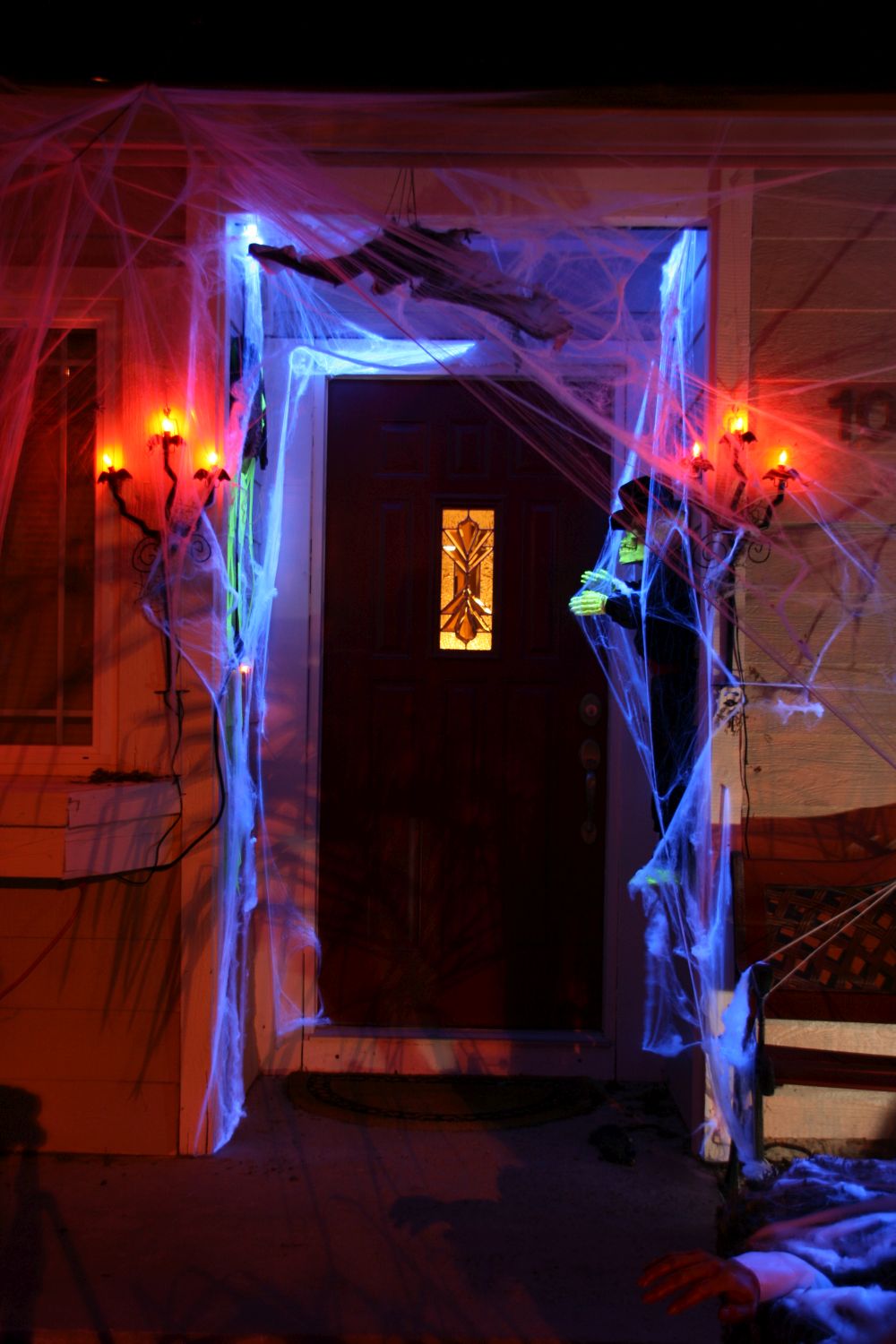 Backyard Decorations
So many people spend thousands of dollars on Halloween decorations for their home and yard.  Halloween yard decorating for many is more exiting than Christmas decorating. You have to make sure your whole house is decorated in spooky fun. Your front door is ready for little visitors, it's covered in spiderweb and there are scary ghosts and witches. Don't forget your backyard! Fall is the perfect time for  outdoor Halloween decorating when the weather is cool, the colors of nature are changing, and the nights are long and dark. These are the perfect conditions for creating spooky, scary, or whimsical Halloween yard decorations for your home and backyard. You can hang lights on trees, decorate with ghosts, skeletons and witches. The way witches blow in the wind gives the impression that they are real and floating. Spread faux spiderweb and add small or big spiders to make your backyard look magical and fun for everyone.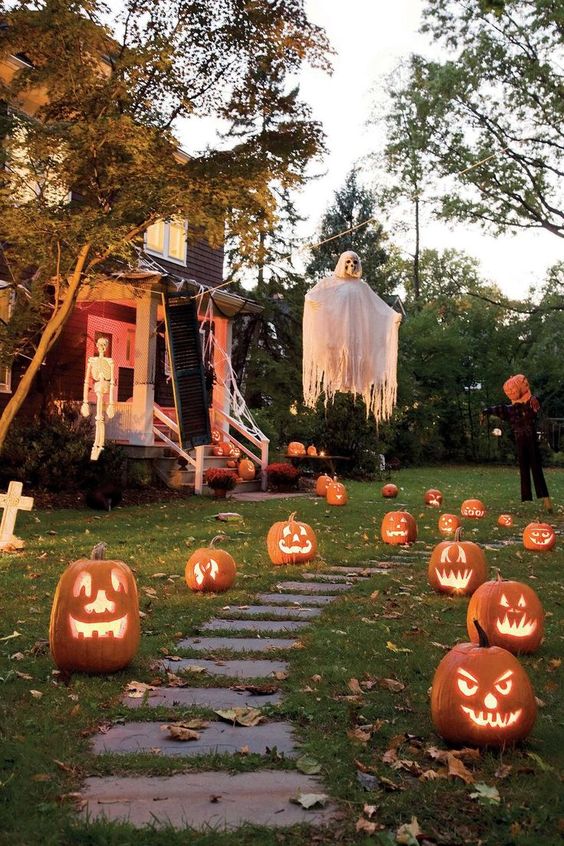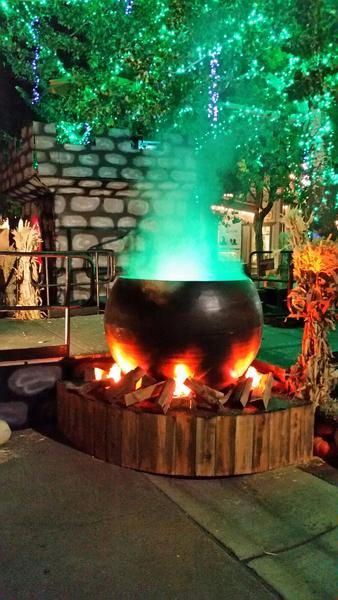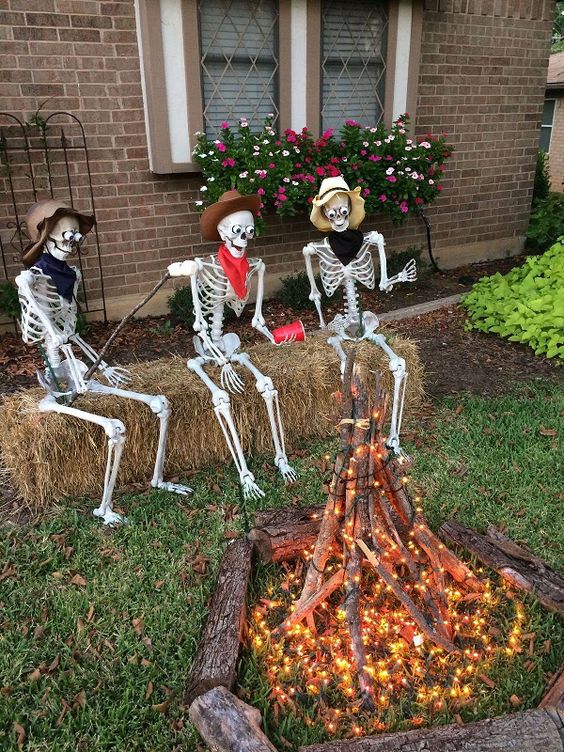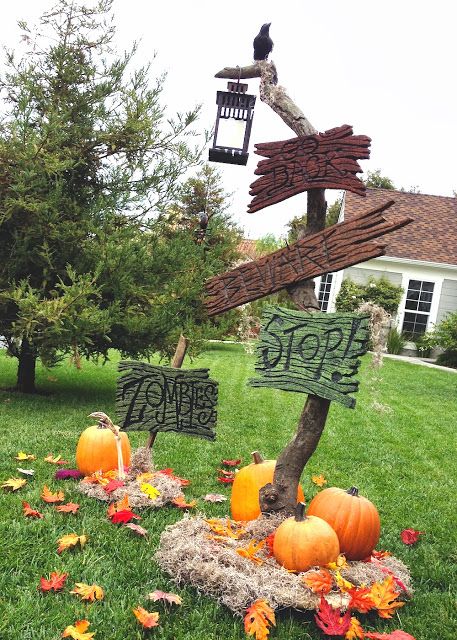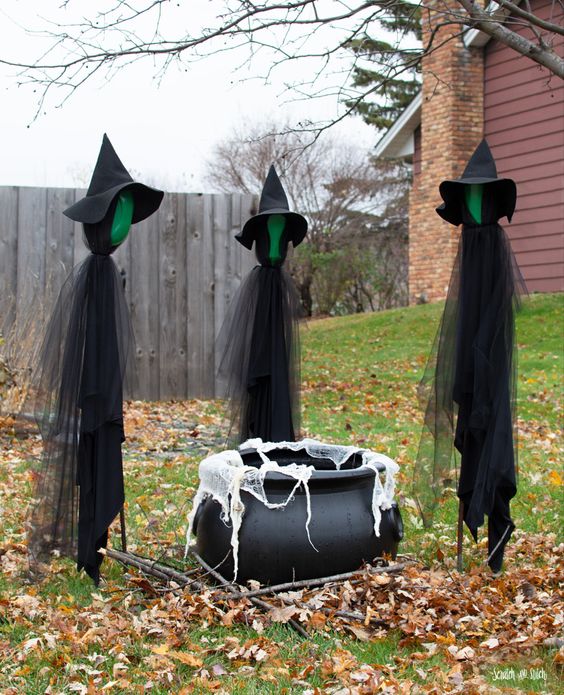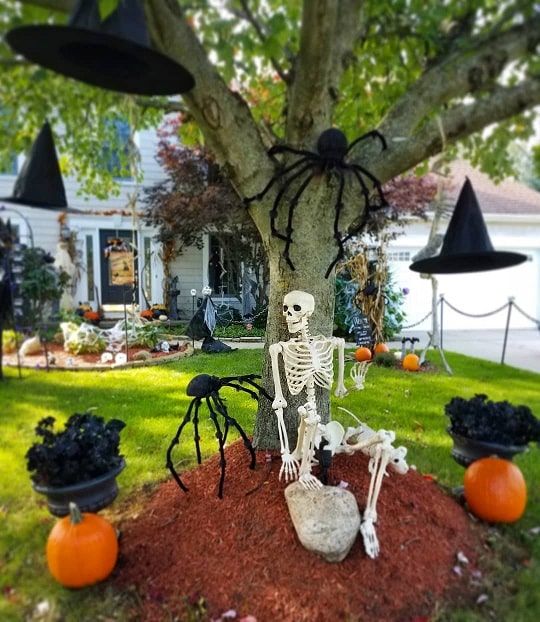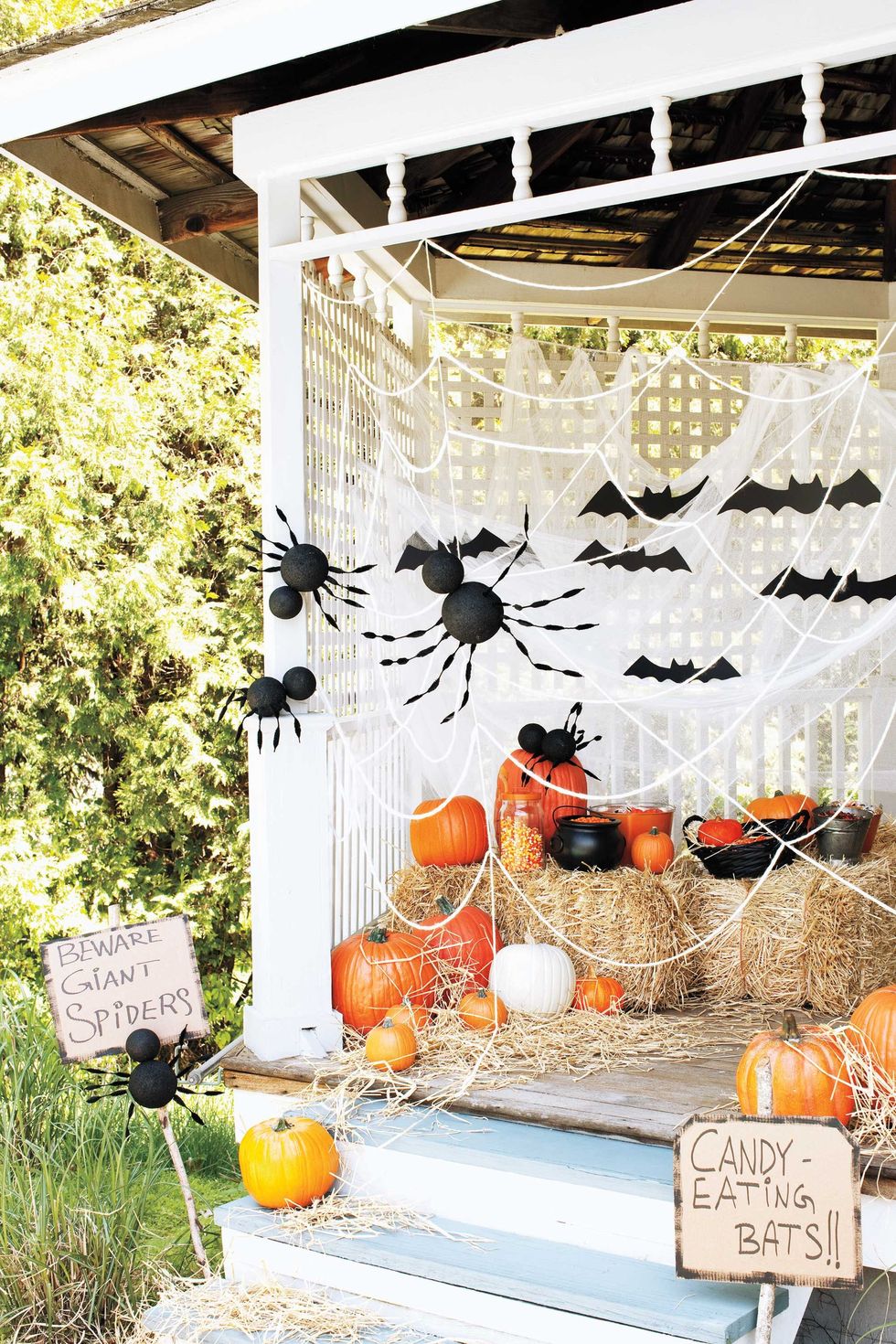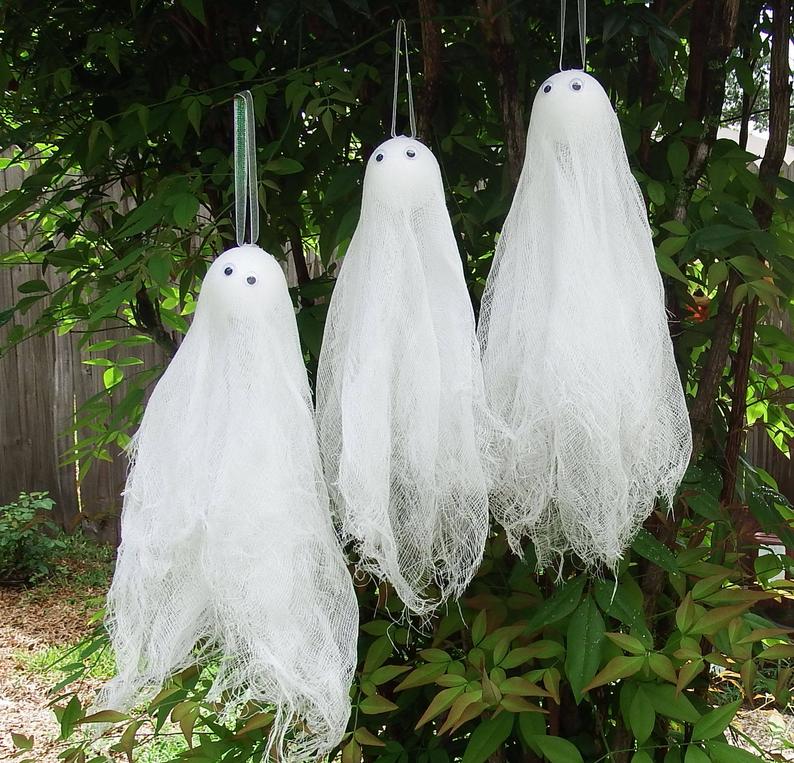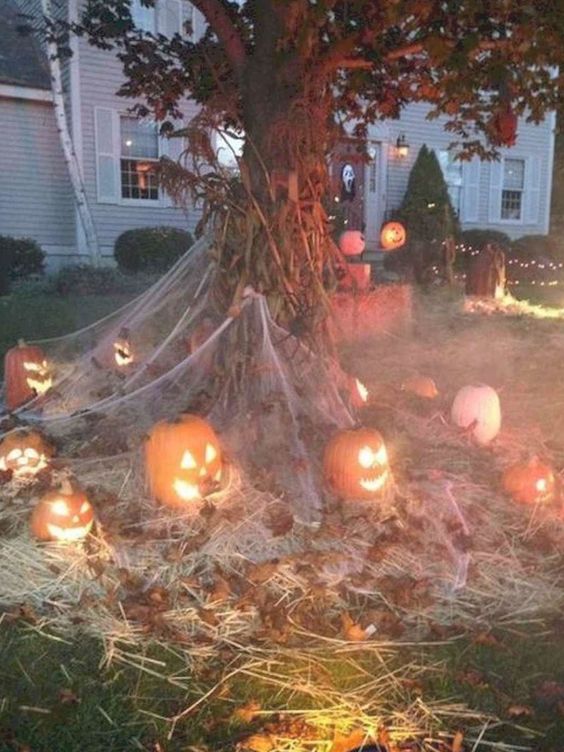 The conclusion be safe this year. Halloween 2020 will not be the same but it doesn't mean we can't have fun and enjoy the most fun time of the year for kids and adults. Kids will still go outside to show off their costumes following social distancing guidelines. Decorate costumes and bags with reflective tape or stickers and, if possible, choose light colors. Have kids carry glow sticks or flashlights to help them see and be seen by drivers. Teach children to be careful on the street and watch out for cars!